This is Pianist Discography.com, a website dedicated to having the discographies of classical pianists all together at one site. Search or click on any pianist, label or composer to begin browsing their discography. The site allows you to easily sort between CDs, DVDs, Vinyl & Tapes to help identify works unique to that media. Register to keep track of your own discography and quickly identify missing gaps in your own discography per artist. We are frequently updating and adding media so please check back often.

Now Featuring 150 classical pianists and 3000 media across 200 labels.

With this site you can easily find the answer to questions such as:

Which CDs feature Beethoven's Appassionata? Answer is here.
What works by Johann Sebastian Bach did Glenn Gould record? Answer is here.
Which CDs feature the Deutche Grammophone's Galleria series? Answer is here.
What CDs feature Sviatoslav Richter playing the Liszt Sonata? Answer is here.
What LPs feature Krystian Zimerman playing Frédéric Chopin ? Answer is here.

Check out the Latest Entry:
---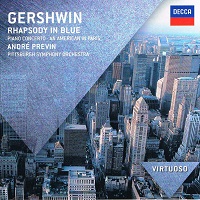 ---
Register for the site to keep track of your own discography, and see how it stacks up against the site! You can also play the applicable Cds through Spotify!
For any questions or comments, send an email to admin@pianistdiscography.com. This site is still in development, and we are always adding media when we can so please check back with us.